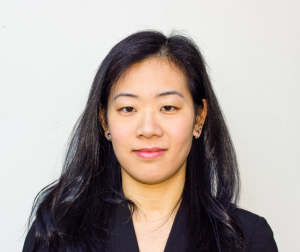 Yvonne Hsu – Principal
Barrister & Solicitor
Yvonne was called to the British Columbia Bar in 2004. She graduated from the University of British Columbia with an LL.B. in 2003. Prior to that, she graduated from the University of Alberta with a B.A. (Hons.) in 2000.
Being a Mandarin speaking lawyer (she is fluent in English, Mandarin, and Cantonese), Yvonne worked for prominent law firms in Richmond, British Columbia prior to establishing Hsu Law Office. Yvonne was a director on the board of the North American Association of Asian Professionals (NAAAP). Currently, Yvonne is a member of the Young Entrepreneurs of Vancouver and she is also a member of the Canadian Bar Association (CBA).
Yvonne practices in the areas of corporate commercial, family, wills and estates, real estate and immigration.
Yvonne's corporate commercial practices includes all matters relating to buying and selling of businesses/assets/shares, commercial and residential leases, drafting various contracts and agreements, corporate reorganizations and advises on general corporate commercial matters, compliance and disclosure, and corporate governance.
Yvonne's family practice includes all matters related to custody, access, property division, child and spousal support and divorce, including the drafting of co-habitation agreements, marriage agreements and separation agreements.
Yvonne's immigration practice includes all matters relating to immigration applications for different classes such as skilled workers, family class, adoption, entrepreneurs, investors and live-in care givers as well as sponsorship, citizenship, and permanent resident applications, immigration appeals, and visitor, work or student visa applications. Yvonne also advises on general immigration matters.